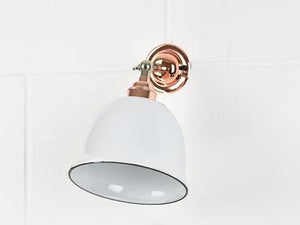 Rose gold made its appearance in 2012 and last year saw people going crazy for it! Rose Gold iPhones, Rose Gold Kitchens and even Rose Gold Cars. So why is this trend still so popular? It lives someplace between shiny and muted. You might not call it opulent, but it's far from subtle. Rose gold has a way of catching your eye, without jumping out and poking it.  Rose gold is actually a combination of gold, silver and copper. This modern-day alchemy produces a delicate pink hue that is decidedly feminine. Rose gold is surprisingly versatile, and compliments a wide...
---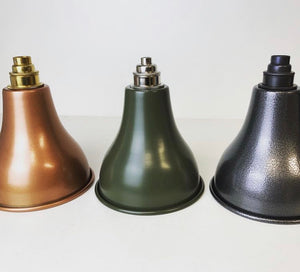 Do you want your lighting to make a statement? Are you wanting your light shades to match a colour theme? Or are you simply looking for something a little different? Well look no further! You can now take complete control over designing your perfect finishing as we are offering bespoke Powder Coating on our Steel Cages and Aluminium Shades. Continue reading to find out more about Powder Coating and why this is service is a game changer.  So, what is Powder Coating? It is a dry finishing process, representing over 15% of the industrial finishing market. This is due to...
---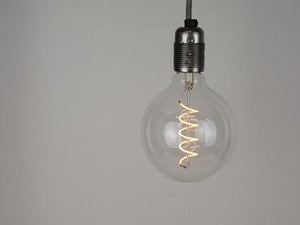 Halogen bulbs are being banned from the UK. Find out why by reading this blog!
---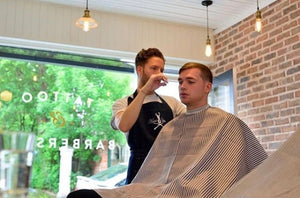 One of the most important factors that is constantly overlooked when setting up a Barbershop or Salon is your lighting set. Even if you have everything perfect in your shop, if you don't have the right lighting, everything else with regards to your overall design just doesn't feel the same. 
---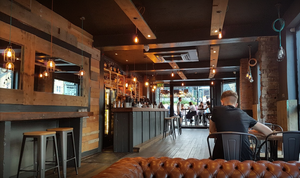 With the season to be merry fast approaching we took it upon ourselves to produce a guide to some of our favourite bars, pubs and general watering holes in Yorkshire where you can enjoy a festive tipple while taking in the beautiful décor, including some of our lighting!